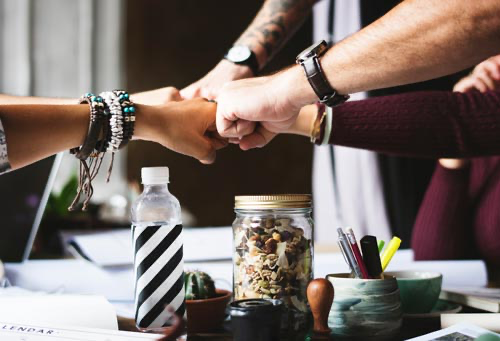 Fortunately, addiction treatment involves more and more people with the problem. At the same time, awareness is also rising regarding the diagnosis of excessive drinking and the use of consciousness-altering measures as a disease. We write about what to do next after the diagnosis, how to choose treatment options, therapies, and how to choose a good addiction center in the following text.
For starters – diagnosis
Many people in today's society drink alcohol or take other substances. Professional diagnosis can help to find out if someone has a problem or not. A person diagnosed as addicted by a professional therapist, e.g. at a consultation point or in an addiction therapy center, may choose several ways of recovery. They will all rely on outside help.
Why does an addicted person need therapeutic help?
The alcoholic or drug addict cannot help himself. Needs an environment that is conducive and supportive to abstinence. The beginnings are not easy – you need to be motivated, learn about your mechanisms, and accept the fact that you are a sick person. The first and often the most difficult step will surely be making a decision to treat your addiction.
Alcohol rehab
Another important stage is going through the so-called detox, i.e. alcohol or drug addiction. The human body who consumes excessive amounts of drugs or alcohol is simply poisoned. When an addict goes into detoxification, he is usually in a critical phase for the body, very often close to exhaustion. Therefore, detoxification should take place in safe conditions, with the help of a specialist and appropriately selected pharmacological treatment. This can take place in the so-called detoxification wards in hospitals, addiction treatment centers or at home under the supervision of a doctor.
Alcohol rehab, which is important in these first days, serves, among other things, to control the urge to drink or take. "The first dose is too much, and a thousand is never enough" – as we read in the texts of the 12-step programs. The idea is to either stop taking your first dose or drink your first sip. After mastering these first cravings, therapeutic support will be needed, because then the patient's psyche begins to persistently demand anesthesia.
How to Treat Alcoholism?
Coping with the emotions that accompany a sober mind, with fears, with accumulated guilt becomes extremely difficult without the professional insight of an addiction therapist.
Fortunately, the offer of help for such people is widely available.
Therapy types:
Addiction therapy center
State clinics with group therapy – the so-called day ward
Private clinics with group therapy (e.g. group 2 – 5 times a week)
Individual therapy (state or private)
12 Step Community Meetings (AA, NA)
How it's working?
A typical addiction therapy center combines several therapeutic processes, usually also has a specific daily rhythm and is one of the best forms of support.
Counseling centers offer other methods of treating addiction based on group and individual psychotherapy. Sometimes they are also supported by pharmacological help in the event of severe withdrawal symptoms. Group psychotherapy works on the basis of a joint exchange of patients' experiences in safe conditions.
During individual therapy, the awareness of the disease and the mechanisms of addiction is built.
Another form of support are meetings of Alcoholics Anonymous, i.e. the community of AA or Narcotics Anonymous – NA, effective as an additional form of support for the addicted person. They are especially useful after completing the therapeutic cycle. People with even several decades of sobriety are often involved in this type of self-help movements.
Choosing an addiction therapy center
The selection of treatment for a drug addiction center is quite an important element. Centers differ in duration, therapy plan, rhythm of the day, and even the age profile of addicts.
There are programs aimed exclusively at adolescents, in which the therapy is based on a correction group, cognitive-behavioral psychotherapy and school activities.
Most centers, however, are aimed at adults. It cooperates with patients' families, there are additional activities (sports, developmental, sometimes art therapy). Institutions where therapy takes place differ in duration. In some places, therapy may last 12 months, in others 6 months, depending on the profile of the center, sometimes even 24 months. There are also places where the duration of treatment is much shorter (8 weeks), but in these places there is intensive group and individual therapy lasting at least 6 hours a day. Additionally, it is supplemented with sports activities (football, swimming pool) and AA or NA meetings.