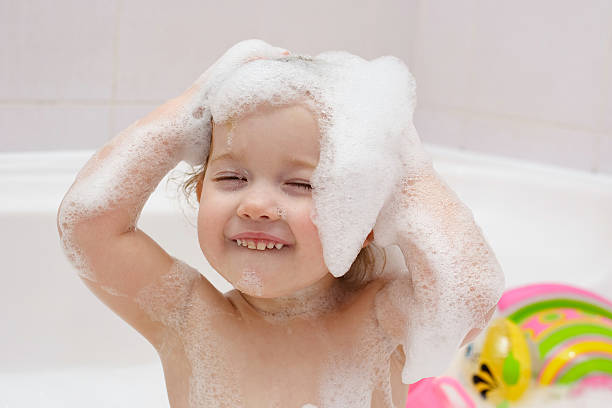 If you have had your first baby, congratulations! You are now a parent and this can be an exciting time in your life. Of course, you are going to be preoccupied with your new arrival and want to make sure that they have everything they need.
There is no doubt that there are a lot of brands and baby products out there on the market nowadays. As a new parent, it can be difficult to decide what is necessary and what is simply a marketing ploy to get your money.
For example, a lot of people wonder if baby shampoo is really necessary. Would it not be cheaper to use an ordinary shampoo you already have in the cupboard? Let's take a look at this topic in more detail.
Should You Use Baby Shampoo?
First of all, let's simply answer the question. Yes, it is recommended by experts that you use baby shampoo when you are choosing to bathe your child. The reason for this is, a lot of adult shampoos contain ingredients that are not suitable for young children. They are still getting used to the world and have sensitive skin and care. So, you have to make sure that you are using child-safe and gentle products.
For example, let's consider a popular baby shampoo that you can buy. We are talking about the Frezyderm baby shampoo. This is a product that is carefully made and suitable to be used on babies every day. It is mild and gentle, as well as being dermatologically and ophthalmologically tested. It is best for baby hair and will make sure that the skin is nourished and the hair is soft. It has won many awards and is known to contain ingredients like chamomile extract, which has anti-irritant and anti-inflammatory properties.
Why Should You Use a Baby Shampoo?
When your child is born, it is best to choose a baby shampoo straight away. Then, you can use the same product and this can give you peace of mind. Here are some reasons why you want to carefully select a baby shampoo.
Gentle for the Scalp
Your baby's skin and scalp are going to be sensitive when they are young. So, there is a likelihood that ordinary shampoos contain too many strong and drying ingredients for them. This could cause discomfort and itching. What's more, it could dry out the scalp and cause further problems, which is the last thing you want.
This is one of the main reasons why parents invest in baby shampoo. They are carefully created with mild ingredients that are going to be kind to babies. In particular, they will be gentle on the scalp and help with natural moisture levels.
Avoids Stinging the Eyes
Again, we cannot forget that babies are sensitive. Everything is new to them and you have to be careful. In particular, something you want to avoid at all costs is getting shampoo in their eyes. This can be confusing and upsetting for them. In addition, if you are using ordinary shampoo, there is a huge risk that this could sting and hurt your baby.
This is another reason why you want to choose baby shampoo. They are going to be specially formulated to avoid hurting the eyes and causing them to sting. Of course, you want to avoid getting the product in the eyes altogether. But, you can enjoy some peace of mind that if this does happen with baby shampoo, it should not sting.
Moisturises the Hair
Let's not forget that your baby is getting the first hairs on their head. So, you want to look after them and make sure they are nourished. This means selecting a good baby shampoo with moisturising ingredients.
A lot of parents want their children to have full heads of hair. Well, by selecting a good shampoo, this is something that you can encourage. In addition, it can leave their hair shiny and smooth, which is going to make your baby look even more adorable.
How Do I Choose a Baby Shampoo?
What is the best way to choose a baby shampoo? Well, it can be beneficial to stick to brands that you know and trust. This way, you can enjoy peace of mind.
In addition, pay attention to the ingredients and make sure that there are not too many. Natural ingredients can be good, as well as ones that are mild and gentle. Hopefully, the product has been tested so that you know it is safe to use.